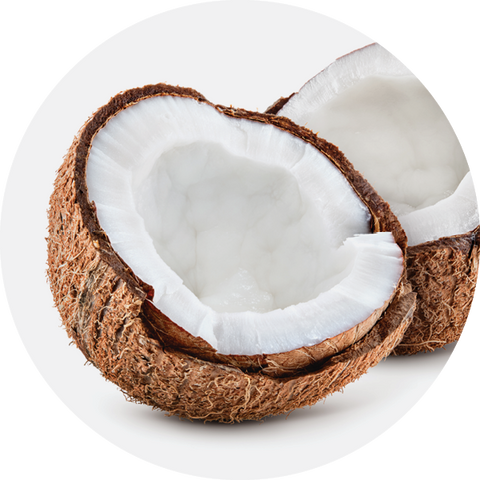 Collection:
Coconut Oil Benefits For Skin
Coconut oil is a natural ingredient that has numerous benefits for the skin. It is rich in fatty acids, vitamins, and minerals that help to nourish and protect the skin, making it an excellent choice for those looking for a natural solution for their skincare needs.
One of the main benefits of coconut oil is its ability to moisturize the skin. It contains a high concentration of medium-chain fatty acids that penetrate the skin easily, providing deep hydration and nourishment. Coconut oil is especially beneficial for those with dry or sensitive skin, as it helps to improve the skin's barrier function, reducing moisture loss and preventing dehydration.
Coconut oil is also a great natural solution for reducing the signs of aging. It contains antioxidants that help to protect the skin from free radicals, which can cause premature aging. Regular use of coconut oil can help reduce fine lines and wrinkles, giving you a more youthful and radiant complexion.
In addition to its moisturizing and anti-aging benefits, coconut oil also has antimicrobial properties that help to protect the skin from bacteria, viruses, and fungi. This makes it an excellent choice for those with acne-prone or sensitive skin, as it can help to reduce inflammation and prevent breakouts.
Our collection of coconut oil skincare products offers a range of options for those looking to harness the benefits of this powerful natural ingredient. From body lotions to face creams, our products contain high concentrations of coconut oil to provide you with healthy and radiant skin. Our products are also free from harsh chemicals, making them suitable for sensitive skin.
If you're looking for a natural solution for your skincare needs, try our coconut oil collection today and experience the benefits for yourself. Our Pangea Organics skin care products are effective and gentle, providing a natural and safe solution for all your skin care needs.
Shop Our Coconut Oil Skin Care